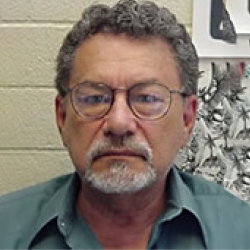 Faculty Biography
B.A., Philosophy, University of San Francisco
Ph.D., Comparative Humanities, University of California, Santa Cruz
Cultural studies, discourse theory and the foundations of social science. His views on theory are influenced by the work of Latino cultural critics in both the U.S. and Latin America.
LTNS 110: Critical Thinking in Latina/o Studies
LTNS 215: Introduction to Raza Studies
LTNS 265: Topics in Latina/o History
LTNS 390:  Raza Teatro Workshop
LTNS 415: Socioeconomics of La Raza
LTNS 475: Aztec Philosophy
LTNS 492: Early Transatlantic Literature and Culture
LTNS 520: North and South American Cultural Expression
LTNS 575: Latina/o Culture/Identity
A Study of Liberation Discourse: The Semantics of Opposition in Freire and Gutierrez (Peter Lang, 2004).