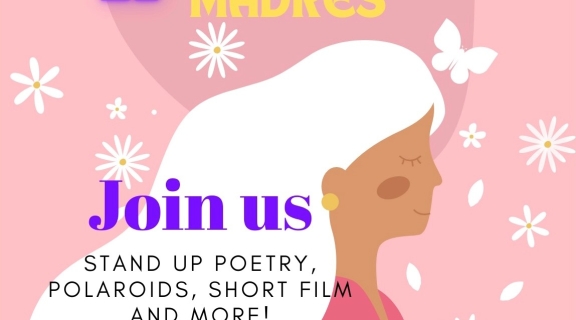 Medicina Para Madres
Tuesday, May 10
Event Time
03:00 p.m. - 07:00 p.m.
Location
3036 24th Street, San Francisco, CA
Contact Email
mdeandamuniz@sfsu.edu
Overview
Join SF State LTNS students in celebrating, commemorating, and honoring mother figures as a community in the galería.
We are excited to welcome local Mission mother figures and guests on this special day in hopes of creating a healing space for our community. Food, pictures, a short film, and other surprises will be presented. Come join us in creating a fun and transformative experience! Porque como dice mi mamá, la risa es la mejor medicina!
Celebrando las madres de la comunidad/ Celebrating the mothers of the community
Medicine for Nightmares
3036 24th Street, San Francisco, CA