We make education affordable by providing students with funding and scholarships opportunities.
Support Latina/Latino Studies Scholarships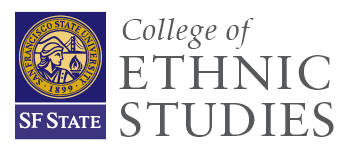 The College of Ethnic Studies offers scholarships to support Latina/Latino Studies students. Learn more by visiting the College of Ethnic Studies Scholarships and Endowments page.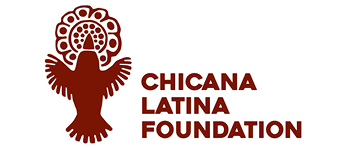 Merit-based scholarships provided by the Chicana Latina Foundation each year. Scholarships are valued at $1,500 to 30-40 Latina students. The next application cycle opens in January 2022.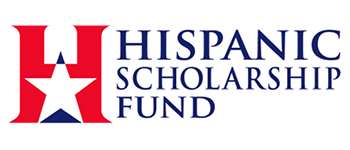 The Hispanic Scholarship Fund (HSF) awards over $30 million in scholarships to over ~10,000 students each year. Each scholarship can range from $500-$5,000. Visit HSF for more information and eligibility requirements.
SF State Scholarship & Financial Aid
Financial Resources
Scholarships, fellowships and grants are financial awards that do not require repayment (these awards also include minority fellowships and scholarships).
Loans require payment either monetarily or through service.
Scholarship loans are scholarships that become loans if the recipient does not comply with the terms and conditions of the award.
Graduate, teaching or research assistantships require part-time work, provide monetary compensation (stipend) and generally cover tuition and related fees.
A typical financial aid package will include a tuition/fee waiver and a stipend ranging from $1,000 to $7,000 and upwards for an academic year. Generally, you will be paid each semester, quarterly or monthly. With fellowships, you are not required to work, but with assistantships, you will usually be working 20 hours per week. In most cases, you will have to pay for books, food and other living costs that are generally associated with graduate or professional study.
finaid.org
To begin the financial aid process, you must file a Free Application for Federal Student Aid (FAFSA). FAFSA is a need-analysis to determine your ability to pay for your college education. An expected family contribution is determined by a uniform federal formula. Need is determined by the cost of attendance at a specific school and subtracting the calculated family contribution.
ed.gov/finaid.html
Federal assistance cannot exceed the cost of attendance at the specified school. However, you can appeal to have the cost increased for child care while attending graduate or professional school and for commuting costs. Also, it may be increased to purchase a computer.
Graduate students are classified as independent students.
Graduate students who receive a graduate, teaching or research assistantship are generally assessed at the in-state level.
This is the United States Department of Education's major form of self-help aid for students. There are two types of Federal Direct Loans: subsidized loans (awarded on the basis of financial need) and unsubsidized loans (which are not based on financial need). If you are a graduate student, you can borrow up to $18,500 per academic year (only $8,500 of this amount may be in subsidized Direct Loans). The total debt you can have outstanding from all Direct Loans combined is $138,500 as a graduate or professional student (no more than $65,500 of this amount may be in subsidized loans). Please note that the graduate debt limit includes any direct loans received for undergraduate study. There are specific requirements for you to receive federal assistance, please check with your institution for the guidelines. Subsidized and unsubsidized loans are both subject to the cost of attendance at a specific school and the expected family contribution.
A low interest loan for students with exceptional financial need. A graduate or professional student may borrow up to $5000 for each year of graduate or professional study. The total amount that you can borrow as a graduate or professional student is $30,000 (this includes any Federal Perkins Loans borrowed as an undergraduate student).
Provides jobs for graduate students with financial need. Your salary will be at least the current federal minimum wage, but it may be higher depending on the type of work you do and the skills required. Your total award depends on when you apply, your level of need and the funding level of your school. As a graduate student, you may be paid by the hour or you may receive a salary. No FWS student may be paid a commission or fee. Your school must pay you directly at least once a month.
Quick Links